I had been absolutely pining over this obi for some time now, and it finally went on sale so I snatched it up!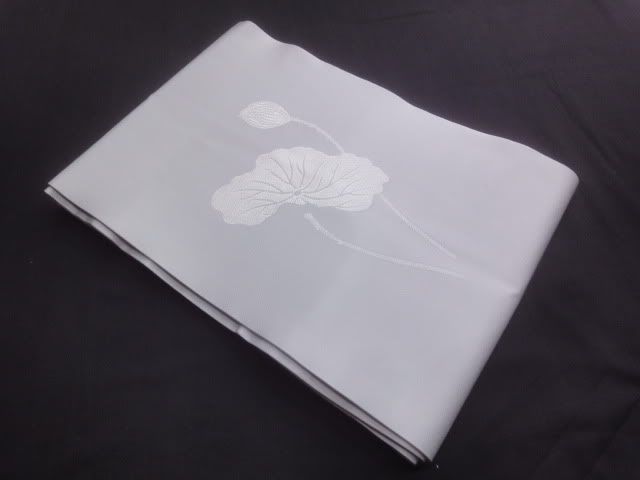 I just love that understated simplicity! But I have next to no idea what kind of plant that is. Perhaps lotus?
Edit: Another person confirmed that it is lotus. =) Funny thing though: lotus is a late summer motif, but the obi is not an open weave, such as sha or ro. Hmmm...