I went on more of a buying binge last night, but I got each of these hanhaba obi for 99¢, $5.50, and $7.50 - a super steal for mint or brand new items! They're all subdued colors, which I seem to favor lately, so I was super pleased to win these!
The first in a brand new striped cotton hanahaba: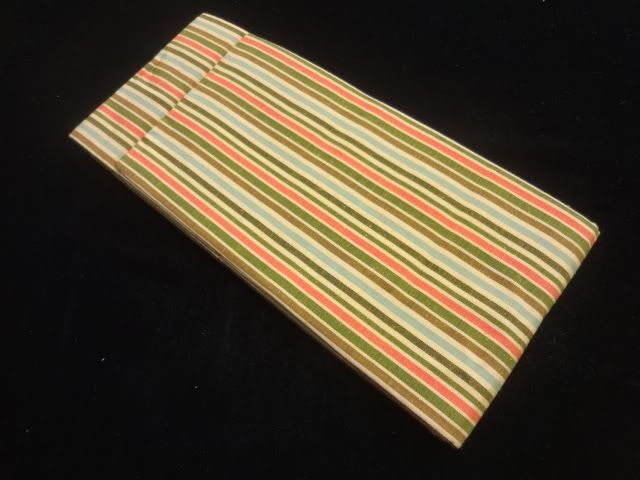 Next we have an ochre grid design cotton hanhaba: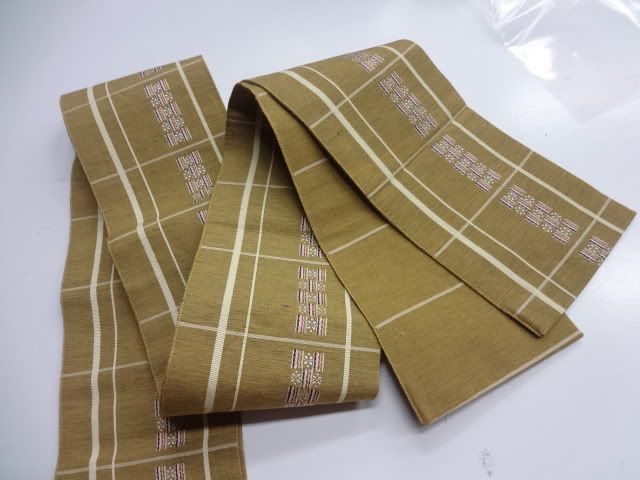 Last is an hanhaba width sakiori obi that appears to be tsukuri in style, but I'm really unsure of how to wear it properly. It has two shorter pieces, one of which has obijime-like ties; the other piece has no fittings. One suggestion was to tie it in karuta or kai no kuchi musubi, but I'm unsure if it can support itself alone (well, maybe in karuta musubi it can), so I'm still asking around to see if anyone knows. Please tell me if you know how to wear this!